Just like the creators of the Creative Commons' licences, Privacy Tech works on the "privacy icons".
The aim is to enable every organisation to use them in order to graphically show its commitment to privacy protection on its website or on its web platform corresponding to the General Conditions of Use since the latter are rarely read.



Ce(tte) œuvre est mise à disposition selon les termes de la Licence Creative Commons Attribution – Pas de Modification 3.0 France.
Nature of the collected data

Civil status, identity, personal identifying information…
PRIVACY TECH

Private life (living habits, family situation, apart from sensitive or dangerous data …)
PRIVACY TECH

Professional life (CV, education, job training, distinctions …)
PRIVACY TECH

Economic and financial type of information (income, financial situation, fiscal situation …)
PRIVACY TECH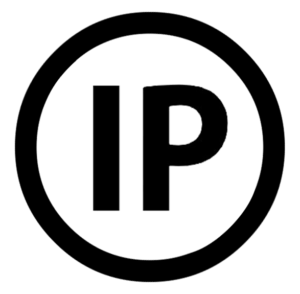 Connection data (IP addresses, event logs….)
PRIVACY TECH

Location data (moving, GPS data, GSM …)
PRIVACY TECH

Data revealing racial or ethnic origin
PRIVACY TECH

Data revealing political opinion
PRIVACY TECH

Data revealing religious or philosophical convictions
PRIVACY TECH

Data revealing trade union membership
PRIVACY TECH

PRIVACY TECH

Biometric data in order to identify a natural person uniquely
PRIVACY TECH

PRIVACY TECH

Data concerning sex life or sexual orientation
PRIVACY TECH

Data relating to criminal convictions or offences
PRIVACY TECH

Individual national identification number (NIR for France)
PRIVACY TECH

No conservation of the data
PRIVACY TECH

Conservation period
1 year
PRIVACY TECH

Conservation period
2 years
PRIVACY TECH

Conservation period
3 years
PRIVACY TECH

Lawful conservation period
PRIVACY TECH
Management of third parties (recipients) & Security policy

Existence of external recipients of the organisation
PRIVACY TECH

Recipients exclusively internal of the organisation
PRIVACY TECH

PRIVACY TECH

Security policy applied to the organization's partners
PRIVACY TECH
Use of the collected data

Analysis of data analytics
PRIVACY TECH

PRIVACY TECH

PRIVACY TECH

PRIVACY TECH
Cross-border flows of data

Transfer of data within the European Union
PRIVACY TECH

Transfer of data to a country with an adequate protection level
PRIVACY TECH
Modification and virality of the Privacy Policy

Modification of the Privacy policy with the consent of the data subjects
PRIVACY TECH

Recursive virality of the Privacy policy in case of a cession the organisation
PRIVACY TECH

No recursive virality of the Privacy policy in case of a cession of the organisation
PRIVACY TECH